An Auckland CBD landmark historic building dating from 1885, which was the focus of Jewish religious life in the city for almost a century, has been placed on the market.
The 627sq m Grade 1 Heritage-listed building, at 19A Princes St on the corner with Bowen Avenue, served as the Jewish Synagogue for 84 years until it was deconsecrated in 1969.
Now called University House, it is home to the University of Auckland's Alumni Relations and Development office.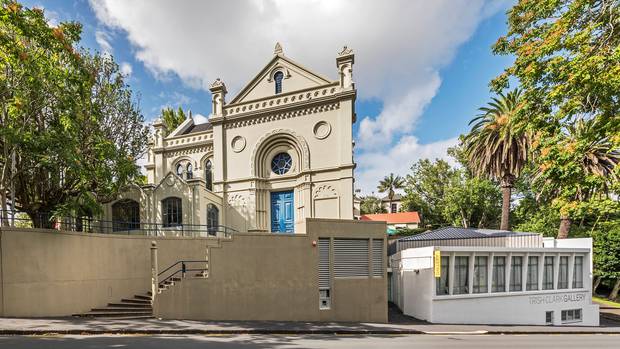 "This sale presents prospective buyers with the chance to add an important part of Auckland's cultural history to their portfolios," says Cameron Melhuish of Bayleys who, with colleagues Mike Houlker and Sunil Bhana, is marketing the property on Auckland Council leasehold land for sale by tender, closing at 4pm on Thursday, April 12, unless it sells prior to that date.